Saint Josemaria was born on January 9, 1902. Here are four videos about his life and teachings.
For Saint Josemaria's birthday on January 9, we offer some excerpts from an article published by "Real Clear Religion" entitled "The Tweetable Saint."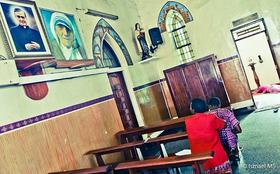 A new video of Saint Josemaria offers 44 brief clips from his oral preaching between 1972 and 1975 in Europe and Latin America. It can be downloaded or purchased from Beta films with English subtitles.
Get to know the Holy Spirit, the great Stranger, on whom depends your sanctification. Don't forget that you are God's temple. The Advocate is in the centre of your soul: listen to him and be docile to his inspirations. (The Way, 57)
The strength and the power of God light up the face of the earth. The Holy Spirit is present in the Church of Christ for all time, so that it may be, always and in everything, a sign raised up before all nations, announcing to all men the goodness and the love of God. In spite of our great limitations, we can look up to heaven with confidence and joy: God loves us and frees us from our sins. The presence and the action of the Holy Spirit in the Church are a foretaste of eternal happiness, of...

"Human life - your life - and its humdrum, ordinary business, have a meaning which is divine, which belongs to eternity."
SAINT JOSEMARÍA

, Founder of Opus Dei